You are here
Sponsor-specific resources related to working with the National Science Foundation (NSF)

Resources, Recent News, and Updates
NSF Issues new Grants Application Guide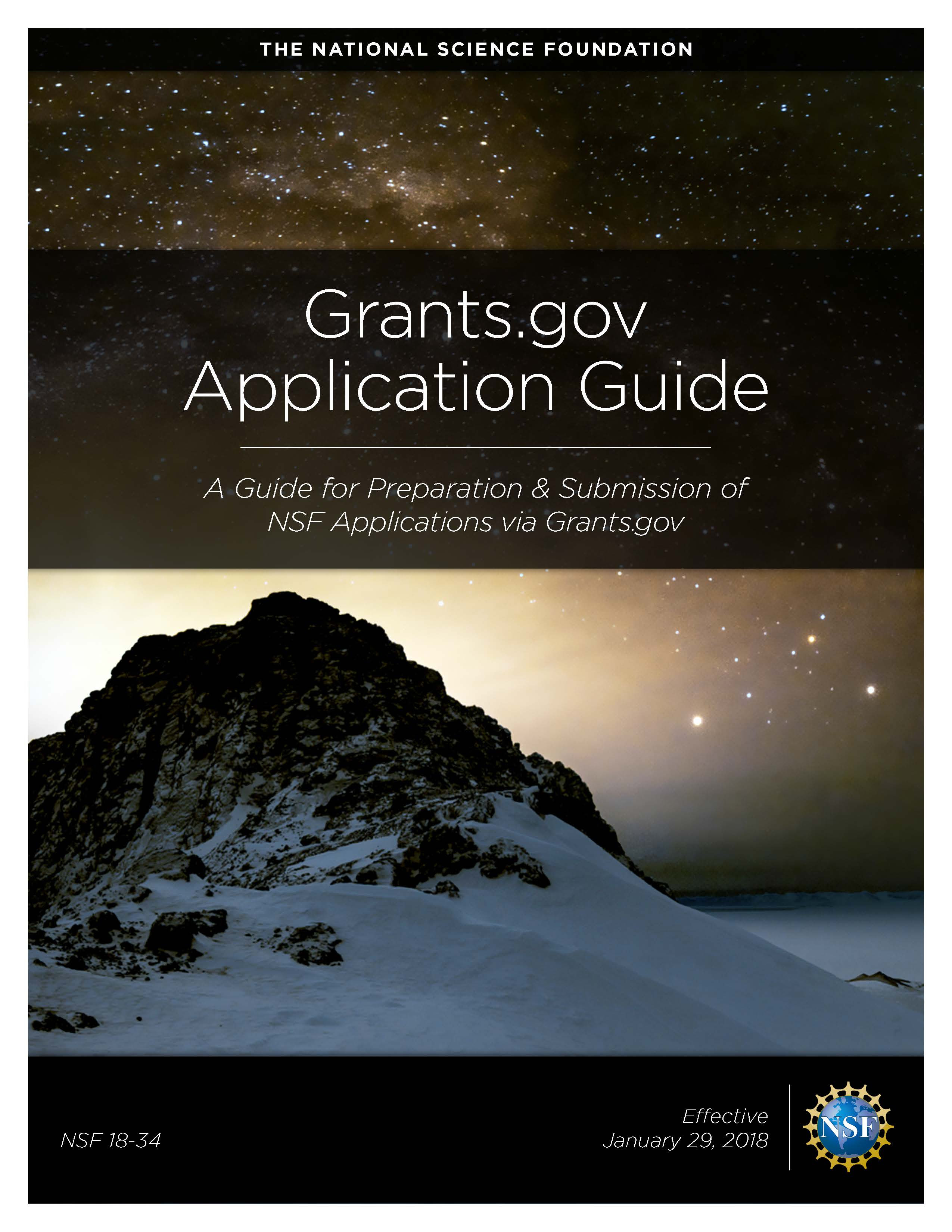 The new NSF Grants.gov Application Guide has been issued, effective for proposals submitted, or due, on or after January 29, 2018. The NSFGrants.gov Application Guide has been updated to align with changes to NSF's Proposal & Award Policies & Procedures Guide (PAPPG) (NSF 18-1). See a full summary of the significant changes. 
NSF Transition to Research.gov and Post-Award Change Process
As NSF continues to transition post-award functions (called Notifications and Requests) on an ongoing basis from Fastlane to Research.gov, the easiest way to process any post-award change  at U-M is by using our helpful Post-Award Change Request (PACR) Form, and your ORSP Project Representative (PR) will help you. View a table listing of Notifications and Requests that have moved. not allow principal investigators (PIs) to initiate Notifications and Requests in Research.gov (as was allowed in FastLane)unless they are given Sponsored Research Office (SRO) privileges. ORSP is looking into these changes and will provide process details as we learn more.
NSF Proposal Review Checklist 
(Updated September 2015) ORSP will check the items on this NSF Proposal Review Checklist on a standard unsolicited proposal to one of the National Science Foundation's standing scientific programs (i.e., proposals to which the only application guideline is the above NSF's Proposal & Award Policies & Procedures Guide (PAPPG), provided a finalized proposal is received within ORSP's internal deadline and Sponsored Research Office (SRO) Access has been granted in FastLane. 
FastLane Requests for a FastLane account should be directed to fastlane-admin@umich.edu.