You are here
Navigate: Fundamentals Course
Navigate: Fundamentals Course
The Navigate: Fundamentals course will be offered in Spring 2018.
Stay tuned for the next Navigate: Fundamentals course. 
The application process is closed.

​
Target Audience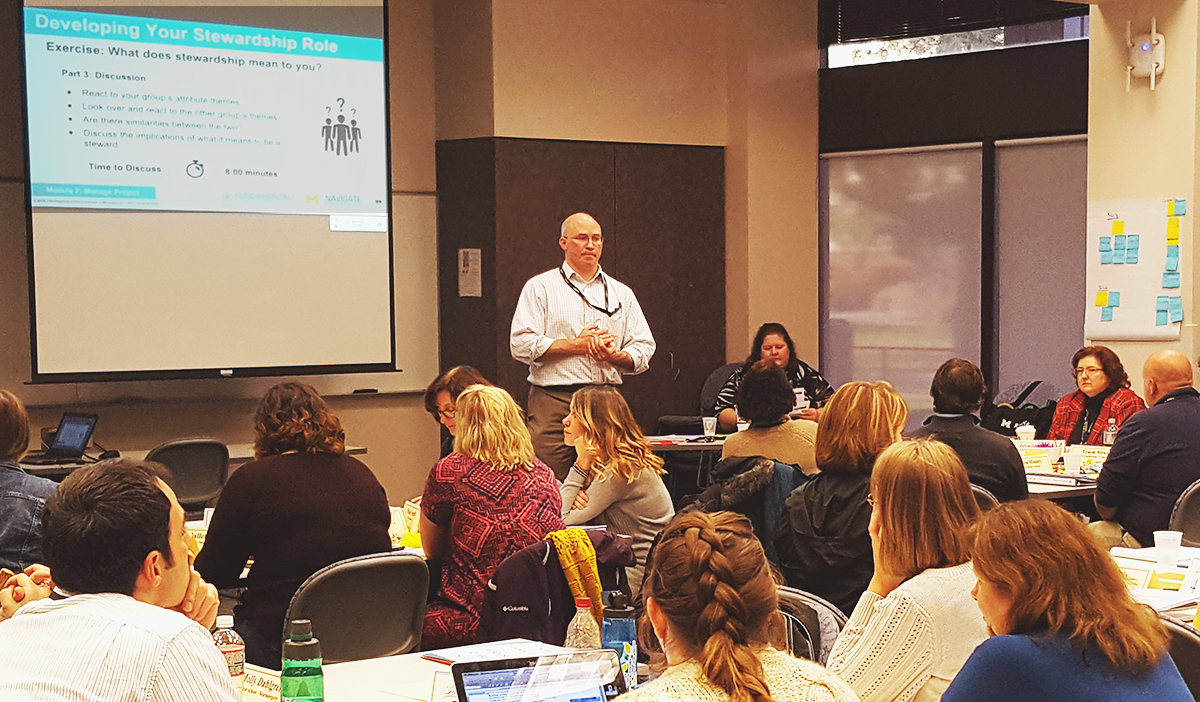 The Navigate: Fundamentals course is offered to U-M research administrators early in their research administration careers (approximately zero-to-two years of working experience).
The course consists of seven full-day instructor-led sessions, with capstone projects to demonstrate success.
Testimonials
"This has been an outstanding course! I feel much more informed about U-M research administration." - Anonymous
"Being a new Research Administrator, it's an invaluable class to bring back to my day-to-day job. And it's always great to network with others in the same situation.  I also really enjoyed hearing from Craig [Reynolds], Jill [Jividen], and Cathy [Seay-Ostrowski] about the organizations we can participate in.  It makes you feel part of something bigger that you can get behind." - Anonymous
Course Content
The program has been expertly crafted to follow the workflow and business process of the sponsored research project lifecycle.
Topics covered each day of the course can be found on the Spring 2017 Modules Map. In addition to traditional lectures and presentations, the training introduces newcomers to research administration leaders from around campus and exposes them to both the business challenges and outcomes required for a successfully managed research project. It will include professional scenarios and problems for newcomers to solve. 
Participants who attend all sessions and successfully complete the course requirements will receive a certification of completion.
Schedule and Requirements
Attendance at each session is mandatory. In situations of inclement weather or closures, updated session dates will be announced.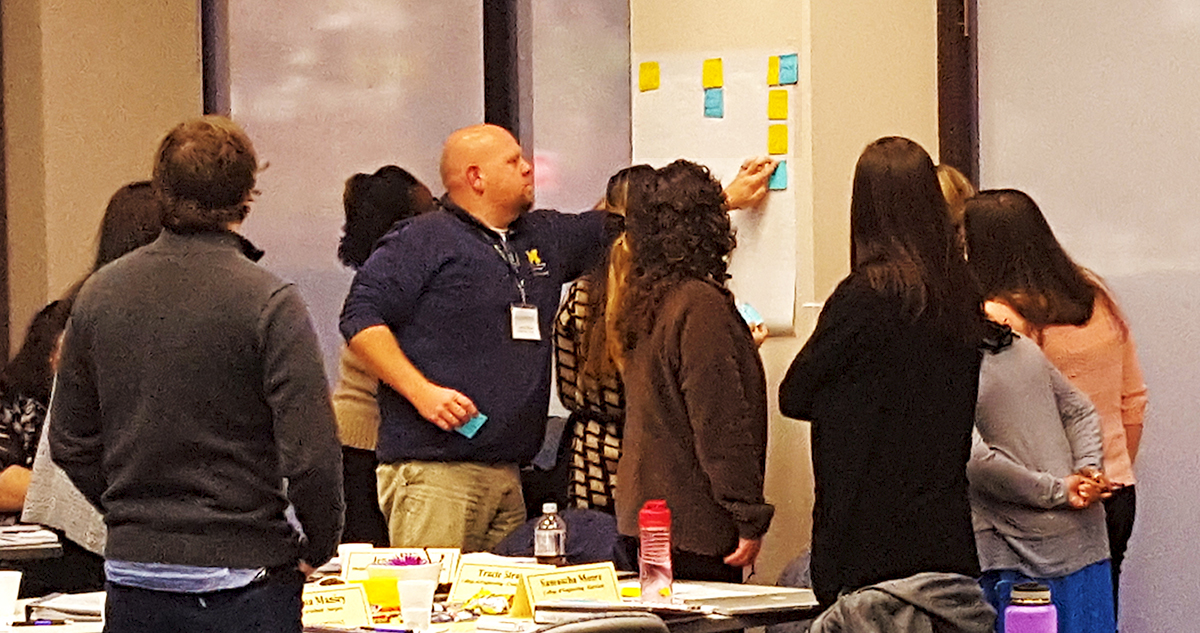 Training Schedule
Location: Wolverine Tower
Time: 8:30 a.m. - 4:30 p.m.
Day 1: TBD
Day 2: TBD
Day 3: TBD
Day 4: TBD
Day 5: TBD
Day 6: TBD
Day 7: TBD
How to Apply
The application process is now closed.
Submit a completed Course Application form and send a professional resume to navigate-research@umich.edu.
Obtain supervisor's approval and Supervisor Statement of Support form. 
Applicant Requirements
Be new to research administration (zero to about two years of working experience in research administration).
Commit to satisfy all requirements of the course (see Selected Participant Requirements below).
Supervisor Requirements
Ensure the applicant/participant will be permitted time to attend all seven full-day, instructor-led sessions.
Submit completed Supervisor Statement of Support form. 
Support the participant with tasks assigned in between sessions, including in-person meetings as necessary.
Participate in training evaluations.
Attend an in-person orientation meeting.
Agree to pay the course fee of $400 per participant.
Selected Participant Requirements
Attend seven full-day, instructor-led sessions.
Complete all assignments in between sessions.
Complete capstone projects.
Participate in program evaluations.
Selection Process
Applications will be reviewed by the ORSP and Sponsored Programs Training Team to ensure completeness.
ORSP and Sponsored Programs Training Team will send completed applications to the Research Administration Advisory Council (RAAC) committee-at-large for participant endorsements/recommendations.
Program sponsors and the training team will review the RAAC committee recommendations and select participants.
Applicants will receive a confirmation email to let them know whether they have been selected.
Up to 30 participants will be selected to attend the Navigate: Fundamentals course.
Course Resources / Materials
U-M Canvas: We will use Canvas to store documents (PowerPoint, Job Aids, handouts, templates), hold discussion board, ask participants to post homework materials (if applicable).
Course Fee
The course fee is $400 per participant and includes:
Seven full-day, instructor-led sessions
Course materials
Lunch and refreshments each day
Note: The fee is payable in advance using a shortcode.