You are here
Lookup Faculty/Staff IDs in NIH eRA Commons
Lookup Faculty/Staff IDs in NIH eRA Commons
If you already have an NIH eRA Commons ID, you can look it up here.
Note that it's easier and preferred to simply go to eRA Commons and Login with a Federated Account since the University of Michigan participates in the InCommon Federation. A Federated Account is more secure, and you don't have to remember or store passwords.
Once you select University of Michigan, you'll be prompted to login using your U-M two-factor authentication, and access Commons without having to remember your eRA Commons User ID or Password. Please note that you will not be able to link your accounts if your Commons password is expired. After successfully changing your password, you will be able to Login with your Federated Account.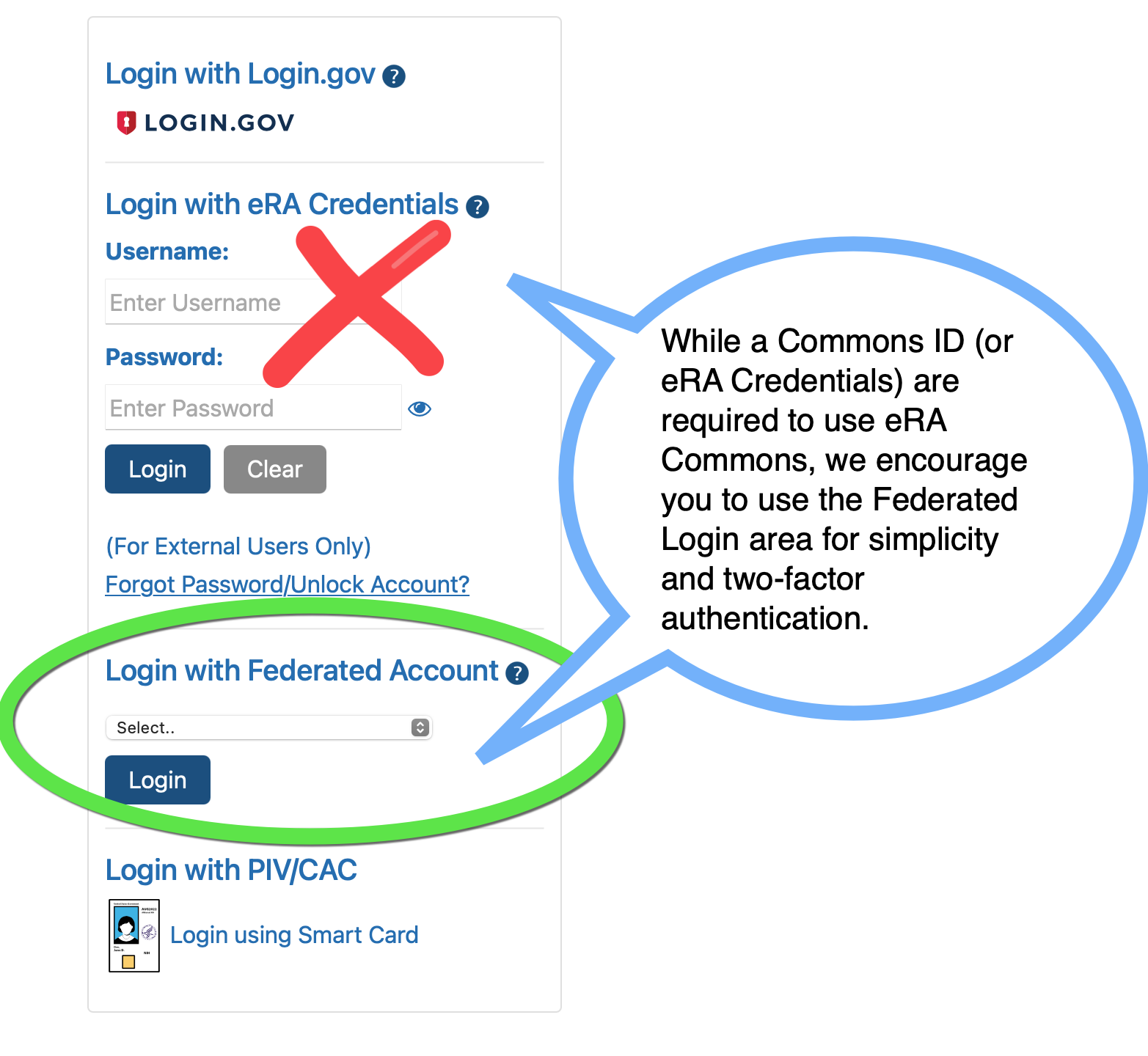 Once you get to eRA Commons, we still encourage you to use the "Login with Federated Account" option for additional security. 
Questions?