You are here
Roles and Responsibilities
Roles and Responsibilities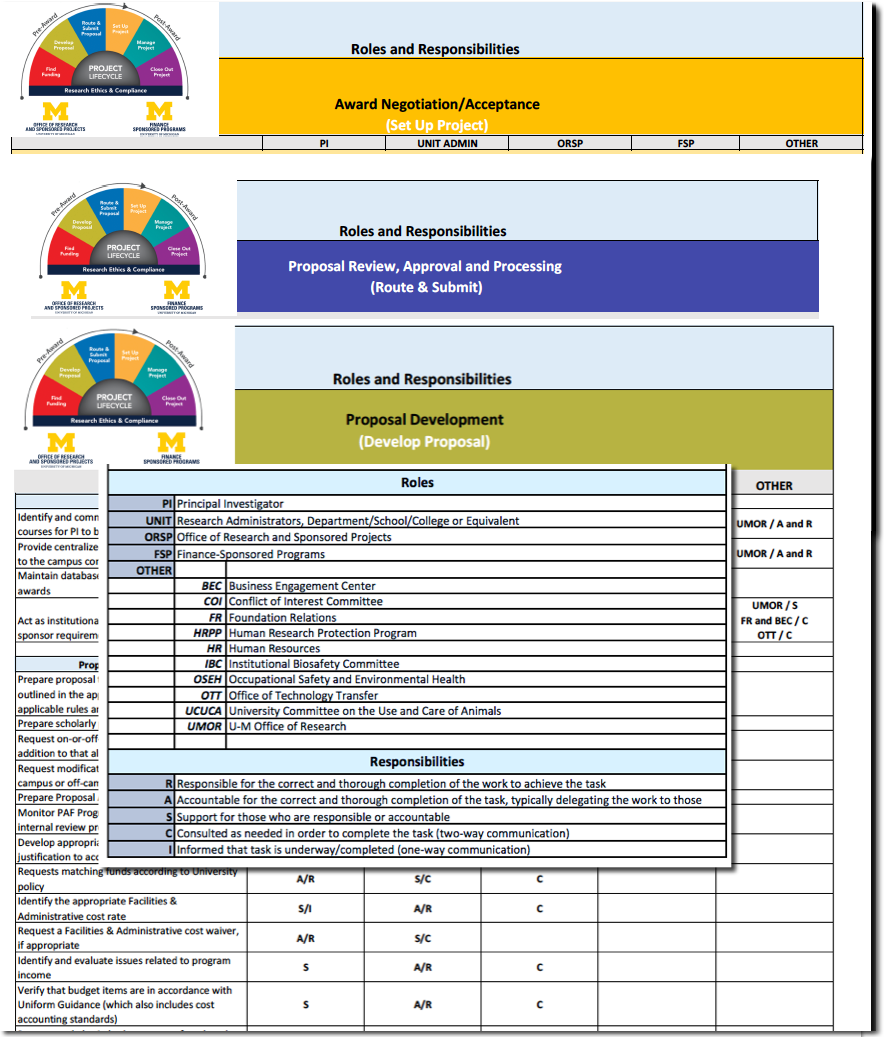 These documents linked and listed at the bottom of this page are provided to help define the roles and responsibilities of those involved in the identification, assembly, and submission of proposals related to sponsored projects. The RAAC Process Committee has so far defined the following according to the research project lifecycle phase:
As further areas are addressed, the resources will be expanded.
---
RASCI Defined
R - Responsible for the correct and thorough completion of the work to achieve the task
A - Accountable for the correct and thorough completion of the task, typically delegating the work to those 
S - Support for those who are responsible or accountable
C - Consulted as needed in order to complete the task (two-way communication)
I - Informed that task is underway/completed (one-way communication)

If you are unfamiliar with the RASCI system, you may view a brief, online YouTube tutorial.
Roles and Responsibilities Assigned
ORSP - Office of Research and Sponsored Projects
FSP -  Finance-Sponsored Programs
UNIT - Research Administrators, Department/School/College or Equivalent
PI - Principal Investigator
OTHER: (BEC, COI, FR, HRPP, HR, IBC, OSEH, OTT, etc.)