You are here
Navigate: Webinars - Upcoming Sessions
Navigate: Webinars - Upcoming Sessions
Upcoming Session
Single IRB-of-Record - What RAs Should Know
Date: Thursday, September 10, 2020
Time: 10:00 a.m. - 11:00 a.m.

Register to attend by 12:00 p.m. Wednesday, September 9, 2020.
A link to the Zoom meeting will be sent to registered participants in the afternoon on Wednesday, September 9, 2020.

The Navigate Program is currently offering a series of Navigate: Webinars covering a variety of topics related to research administration at the University of Michigan.
Target Audience
U-M faculty, research administrators, and others involved in research administration in any phase(s) of the sponsored project lifecycle.
Upcoming Session
September 10, 2020
Single IRB-of-Record - What RAs Should Know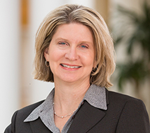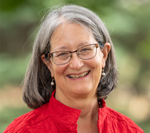 Use of a single IRB-of-Record (sIRB) to review multi-site research is now required by NIH and other federal sponsors. In this webinar, Judy Birk and Cindy Shindledecker will provide an overview of the sIRB process, outline how it impacts the grant preparation and budgeting process, and describe new workflows, including new PAF questions, implemented to manage the sIRB process.
PRESENTERS
Judy Birk
Director, Institutional Review Boards (IRBMED)
Cindy Shindledecker
Director, Health Sciences and Behavioral Sciences Institutional Review Board (IRB-HSBS)
---
Note: The webinar will be recorded and published for later viewing.
See the webinar date, time, and registration link in the blue box above.
---
Past Sessions
---