You are here
The process of finding funding is incumbent upon the research project team. You may want to start with the University of Michigan Find Funding Portal, hosted and maintained by the U-M Library with content from all units, schools, and colleges. This page provides information on internal U-M Office of Research (UMOR) resources for finding funding.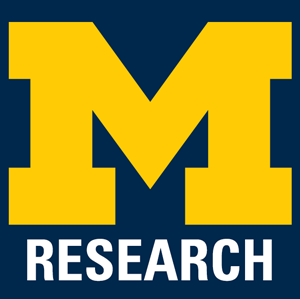 International Partnerships
See full list and details of UMOR International Partnerships, including:
Faculty Grants & Awards
UMOR offers various Faculty Grants & Awards to support research, scholarship, and creative activities. Areas for support include: Artistic Productions and Performances, Bridging Support, Equipment for Core Facilities, Publication Subvention, Research Maintenance, Small Grants for Major Conferences, and Small Scale and Preliminary Projects.
Limited Submissions
At University of Michigan (U-M) we typically send out a Call for Intent to Submit communication to ensure there is interest before scheduling and announcing a Limited Submission competition. UMOR staff (umorlimitedsubmissions@umich.edu) mine opportunities and promote them in this communication and ask interested parties to reply if there is interest. 
Sign up for our Weekly Call for Intent to Submit email where we announce all limited submissions
View individual archives of communications sent announcing Limited Submission opportunities and potential competitions  
Limited Submissions - View current competitionsUniversity of Michigan International Partnerships
Business Engagement (Industry) and Foundation Resources
Business Engagement Center - If you're working with a sponsor from the corporate or industry sector, contact BEC.
Foundation Relations - Find out if the Foundation from which you want funding is managed and learn now to work with them.
Other Unique Resources
FAQs
No. Tuition refunds are no longer covered by UMOR or ORSP. Tuition refunds for sponsored projects are the responsibility of the employee's unit.