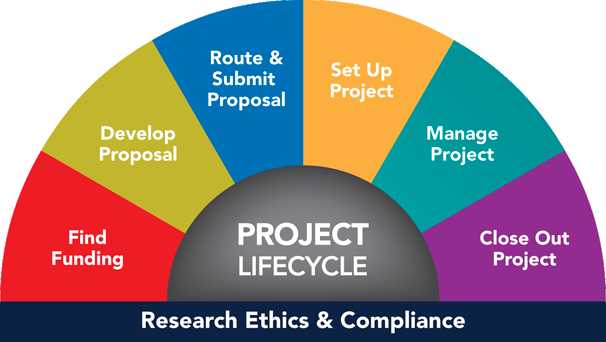 How We Can Help
The Office of Research and Sponsored Projects enables and safeguards the conduct of research and other sponsored activity for the University of Michigan. We apply specialized regulatory, statutory and organizational knowledge in a timely and professional manner in order to balance the university's mission, the sponsor's objectives, and the investigator's intellectual pursuits.
Professional Development Portal for Research Administrators
Research administrators have a new destination for training and professional development: the "Navigate" portal. With launch of this portal, we announce the new "Navigate: Fundamentals" course. Applications for this course are due September 15, 2015. Learn more about the requirements and dates for these 8 full-day, instructor-led sessions.
Website Display Not as Expected?
We launched! But if this website displays in a matter that is less than desirable you may be using Internet Explorer 8, which Microsoft stopped supporting last year. Let's get you upgraded! Please call your 4-HELP or the MSIS Help Desk to upgrade to IE9, 10 or 11. If you have any additional questions or feedback about the website please contact Constance Colthorp (const@umich.edu) or 647-4587. Thank you!
Previous
Next
Tax ID or 10-Digit EIN:

38-6006309 (date 10/4/61)

12-digit EIN:

1386006309A1

Cage Code:

03399

DUNS:

073133571

Cognizant Audit Office:

DHHS, Region V

Mailing Address:

3003 S. State St., Ann Arbor, Michigan 48109-1274

Congressional District:

12th

Date of Incorporation:

1817

Incorporated in:

Michigan

Number of employees:

45,397 (Source: U-M Human Resources data)

Business per annum:

$5,656,000,000

NSF Institutional Codes:

All campuses: 0023259000

Indirect Cost Rates (until 6/30/16):

On campus: 55.0% | Off campus: 26.0%
Your first point-of-contact should be your department research administrator (RA). You can find out who that is by checking the Blue Pages.