Mission
The Office of Research and Sponsored Projects enables and safeguards the conduct of research and other sponsored activity for the University of Michigan. We apply specialized regulatory, statutory and organizational knowledge in a timely and professional manner in order to balance the university's mission, the sponsor's objectives, and the investigator's intellectual pursuits.
Vision
To deliver seamless support making ORSP and the University of Michigan the preferred partner for world-changing research.
Core Values
Community
A mutually supportive and positive workplace that encourages fun, the respectful exchange of ideas, and personal and professional growth.
Flexibility
A broad-minded, creative approach to solving problems, improving processes and developing new skills
Equity
A fair-minded outlook to balance workloads, recognize achievement and create opportunities
Dedication
A commitment to accomplish goals and objectives, and persevere through challenges.
Communication
A responsibility to provide the right information to the right people at the right time in an effective manner.
Integrity
An ethical, open and honest approach in the conduct of all activities.
Customer Focus
A pledge to understand our customers' needs and to provide the best possible service.
Teamwork
Collaboration in a collegial environment to reach common goals.
How can I contact the Office of Research and Sponsored Projects?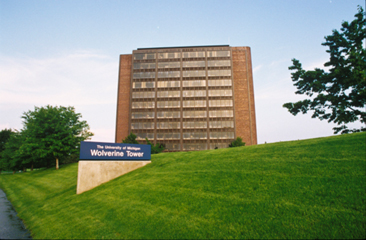 Address: 
3003 South State Street
First Floor, Wolverine Tower
Ann Arbor, MI 48109-1274
Main Phone: 
(734) 764-5500 Answered 8:00 a.m. - 5:00 p.m., Monday-Friday
Fax: (734) 763-4053, 764-8510
The ORSP Organization Chart
ORSP is a unit of the U-M Office of Research.
The ORSP Team
See full Staff Listing below or use our ORSP Project Representative Lookup Tool.
FAQs
Sign up for our Newsletter Communications. Be informed of events, broad funding opportunities, news alerts, updates and notification of changes in policies and procedures that affect grants and sponsored projects.
Questions?
For questions about our staff, please call (734) 764-5500 between 8:00 a.m. - 5:00 p.m., Monday-Friday.