You are here
Sponsor-specific tools and resources for working with the National Institutes of Health (NIH)
Supporting the new FORMS-E Application Package
Changes to certain National Institutes of Health (NIH)-funded proposals and projects were implemented on January 25, 2018. We've prepared some resources to help ease this process.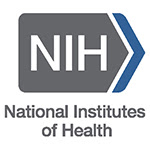 U-M FORMS-E Worksheet
Download this fillable PDF worksheet with some extracted questions from FORMS-E of the SF424 forms set. This worksheet is intended to help Research Administrators (RAs) collect the detailed data and scientific questions they will need from principal investigators (PIs) to more readily complete FORMS-E and the new PHS Human Subjects and Clinical Trials Information Form in the eResearch Proposal Management System (eRPM). 
U-M FORMS-E Video
Senior Project Representative Colleen Vogler from ORSP narrates our own video slideshow providing an overview of NIH changes and a walkthrough of key items in the eResearch Proposal Management (eRPM) system.
---
And now, here's a quick checklist to help you prepare!
---
✔  Know if you have a Clinical Trial. Review the Four Question decision tree to find out if you are working on one.

✔  Use the correct funding opportunity announcement (FOA).

✔  Complete Good Clinical Practice Training.

✔  Register and report in ClinicalTrials.gov once your proposal is funded.

✔  For any NIH-funded multi-site study involving human subjects (whether a clinical trial or not), you may need a Single Institutional Review Board (sIRB).

✔ Start early to correctly complete the new SF424 FORMS-E. It takes more time and requires the PI's input.
---
Additional NIH Resources
* Thanks to the Research Administration Advisory Council (RAAC)'s appointed workgroup (led by Chris DeVries with support from Constance Colthorp, Cindy Dames Kathy Devereux, Melissa Karby, Cathy Liebowitz, and Colleen Vogler)
** Thanks to Neil Carver, Constance Colthorp, Lori Deromedi, Carolyn Pappas, and Colleen Vogler
---
NIH Salary Cap : $189,600
Executive Level II
---
NIH operates under a Continuing Resolution for
Non-Competing Awards
NIH operates under a Continuing Resolution (NOT-OD-17-048)
NIH has published some additional information regarding FY17 funding.  The "Further Continuing and Security Assistance Appropriations Act, 2017" signed by President Obama on December 10, 2016, continues government operations through April 28, 2017, at 99.8% percent of the FY2016 enacted level.
Consistent with past NIH practices, the NIH will issue non-competing research grant awards at a level below that indicated on the most recent NOA (generally up to 90% of the previously committed level).
Upward adjustments to awarded levels may occur after FY 2017 appropriations are enacted but NIH has noted that they expect institutions to monitor their expenditures carefully during this period.  
---
NIH Appendix Reminder
In short, the only allowable appendix materials are:
For applications proposing clinical trials (unless the FOA provides other instructions for these materials):
Clinical trial protocols
Investigator's brochure from Investigational New Drug (IND), as appropriate
For all applications:
Blank informed consent/assent form;
Blank surveys, questionnaires, data collection instruments;
FOA-specified items. (NOTE: If appendix materials are required in the FOA, review criteria for that FOA will address those materials, and applications submitted without those appendix materials will be considered incomplete and will not be reviewed.)