You are here
Sponsor-specific tools and resources for working with the National Institutes of Health (NIH)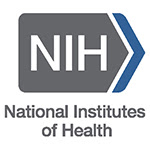 Other Pages:
Resources, Recent News, and Updates
R01 Checklist
The Research Project Grant (R01) is the original and historically oldest grant mechanism used by NIH. The R01 provides support for health-related research and development based on the mission of the NIH. ORSP has created an R01 Checklist to support you in your submissions.
 
---
U-M Genomic Data Sharing Policy for NIH 
(March/April 2015)According to NIH's new genomic data sharing policy, proposals submitted on or after January 25, 2015, in which the research generates large-scale human or non-human genomic data, you must ensure your data will be publicly available via a federal database or approved alternative. Read U-M's step-by-step instructions for Genomic Data Sharing on our website to help you.  
---
Grants Policy Statement Released