You are here
Sponsor-specific tools and resources for working with the National Institutes of Health (NIH)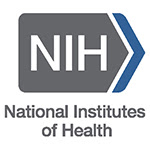 Resources, Recent News, and Updates
Late 2017 Updates
March 2017 Updates
Following are brief summaries of recent Health and Human Services (HHS) and NIH updates. For real-time updates and true expertise, do visit the links and read the entire NIH Notices. Subscribe to NIH publications like Nexus or the NIH Guide Listserv.
Here is what we think you will want to explore and note!
---
NIH Salary Cap increased for grants and cooperative agreements.
NIH issued Interim Guidance on Salary Limitation for Grants and Cooperative Agreements (NOT-OD-17-049) (March 17, 2017). The Executive Level II salary was previously set at $185,100, and it increased to $187,000, effective January 8, 2017. 
The new salary cap is interim until made permanent by NIH.
Though NIH will not increase awards to accommodate this change, you can begin to charge at that salary level as of that date if you choose to do so. Note that a project should be consistently applying the same cap for all investigators who are subject to a cap. View a history of Salary Caps.
---
NIH operates under a Continuing Resolution for
Non-Competing Awards
NIH operates under a Continuing Resolution (NOT-OD-17-048)
NIH has published some additional information regarding FY17 funding.  The "Further Continuing and Security Assistance Appropriations Act, 2017" signed by President Obama on December 10, 2016, continues government operations through April 28, 2017, at 99.8% percent of the FY2016 enacted level.
Consistent with past NIH practices, the NIH will issue non-competing research grant awards at a level below that indicated on the most recent NOA (generally up to 90% of the previously committed level).
Upward adjustments to awarded levels may occur after FY 2017 appropriations are enacted but NIH has noted that they expect institutions to monitor their expenditures carefully during this period.  
---

NIH Appendix Reminder: Most previously allowed items now eliminated
NIH eliminated most types of appendix materials for grant applications intended for due dates on or after January 25. Applications will be withdrawn if they are submitted with appendix materials that are not specifically listed in NOT-OD-17-035, or specified in the funding opportunity announcement to which you are applying.

The policy eliminates most items that investigators previously included in the application appendix. For current and future grant submissions please be sure that application appendices are consistent with the items identified in NOT-OD-16-129 (https://grants.nih.gov/grants/guide/notice-files/NOT-OD-16-129.html). Applications will be withdrawn and not reviewed if they are submitted with inappropriate appendix materials.
In short, the only allowable appendix materials are:
For applications proposing clinical trials (unless the FOA provides other instructions for these materials):
Clinical trial protocols
Investigator's brochure from Investigational New Drug (IND), as appropriate
For all applications:
Blank informed consent/assent form;
Blank surveys, questionnaires, data collection instruments;
FOA-specified items. (NOTE: If appendix materials are required in the FOA, review criteria for that FOA will address those materials, and applications submitted without those appendix materials will be considered incomplete and will not be reviewed.)
(March 2015) Remember, the modified biosketch format is required for applications submitted to NIH for due dates on or after May 25, 2015. Read more.