You are here
Sponsor-specific tools and resources for working with the National Institutes of Health (NIH)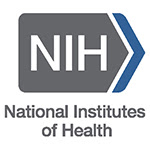 Other Pages:
Resources, Recent News, and Updates
February 2016 Updates
Good news!
NIH will fully fund most FY16 awards.
NIH Fiscal Policy for Grant Awards FY 2016 (NOT-OD-16-046)
As in past years, some non-competing awards were issued before the Federal Government passed a final budget for their fiscal year. 

While operating on a Continuing Resolution, NIH Issued awards for approximately 90% of the committed funding level.

Revised awards have begun to arrive adding funds to bring most of the awards up to the original committed funding level. Individual Institutes may have slightly different policies.
More Good News! 


NRSA Pre and Post Doc Stipends and Post Doc Institutional Allowance have increased with FY16 awards.
Ruth L. Kirschstein National Research Service Award (NRSA) Stipends, Tuition/Fees and Other Budgetary Levels Effective for Fiscal Year 2016 (NOT-OD-16-047)
The new amounts will be included in FY16 awards regardless of what amounts were included in a submitted budget. The new amounts are to be used for appointments made with FY16 funds. FY16 awards have budget period start dates between 10/1/15 and 9/30/2016.

Please be sure you are aware of the funding year you are using as you enter appointments and stipends into xTrain. NIH will revise awards to add funds for any NRSA funding that has already been received for FY16. If you have questions, call your ORSP Project Representative.
Even more good news! 


NIH has increased salary allowances on K08 and K23 awards.
And yes, even more good news! 


NIH Salary Cap increased for grants and cooperative agreements. 
Notice on Salary Limitation on Grants, Cooperative Agreements, and Contracts (NOT-OD-16-045)
Previous legislation tied the maximum investigator salary charges to Executive Level II which increased from $183,300 to $185,100 effective 1/10/2016. Though NIH will not increase awards to accommodate this change, you can begin to charge at that salary level as of that date if you choose to do so. Note that a project should be consistently applying the same cap for all investigators who are subject to a cap. View a history of Salary Caps.
---
Keep apprised of NIH issues on our Sponsor-Specific Resource pages. Contact yourassigned Government Team ORSP Project Representative with questions.
January 2016 Updates
The following are intended to be brief summaries of Health and Human Services (HHS) and NIH sponsor updates. Please be sure to read the entire Notices for all details. If you would like more alerts from ORSP Communications on Health Sciences Research, and you are not getting them, be sure to modify your subscription preferences. Our next NIH RAPid will go out this week!
NIH will fully fund most FY16 awards.
NIH Salary Cap has increased for grants and cooperative agreements. 
Save the Date
R01 Checklist
The Research Project Grant (R01) is the original and historically oldest grant mechanism used by NIH. The R01 provides support for health-related research and development based on the mission of the NIH. ORSP has created an R01 Checklist to support you in your submissions.
(December 2015)
NIH & AHRQ Announce Upcoming Changes to Policies, Instructions and Forms for 2016 Grant Applications
A number of changes are planned for 2016 (over two phases, as detailed NOT-OD-16-004) in the following areas:
Data safety monitoring
Appendices
Biosketch clarifications
Some of the new policies require additional data collection and updates to our application forms. (NOT-OD-15-146). See NOT-OD-16-004 for details of changes.
Determine which SF424 form to use between January 25, 2016 and May 24, 2016 on this handy chart. New parent Funding Opportunity Announcements (FOAs) issued in spring will reflect these changes.
---
U-M Genomic Data Sharing Policy for NIH 
(March/April 2015)According to NIH's new genomic data sharing policy, proposals submitted on or after January 25, 2015, in which the research generates large-scale human or non-human genomic data, you must ensure your data will be publicly available via a federal database or approved alternative. Read U-M's step-by-step instructions for Genomic Data Sharing on our website to help you.  
---
Grants Policy Statement Released