You are here
Sponsor-specific tools and resources for working with the National Institutes of Health (NIH)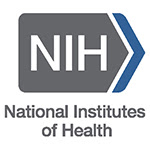 Recent News and Updates
U-M Genomic Data Sharing Policy for NIH  (March/April RAP)
According to NIH's new genomic data sharing policy, proposals submitted on or after January 25, 2015, in which the research generates large-scale human or non-human genomic data, you must ensure your data will be publicly available via a federal database or approved alternative. Read U-M's step-by-step instructions for Genomic Data Sharing on our website to help you.  
Grants Policy Statement Released (March 31, 2015) (March/April RAP)
Grants Policy Statement
 effective for budget periods starting on or after 12/26/14. See 
Announcement
 and summary of 
Significant Changes
. 
---
NIH Software Upgrade Could Delay Awards in May-June (April 9, 2015) (March/April RAP)
NIH software upgrade may mean delays for competing/non-competing awards from 5/19-6/3. This will not change terms/conditions of awards. 
NOT-OD-15-88
---
NIH Non-Compliance can have serious consequences (April 15, 2015) (March/April RAP)
Consistent with the trend that budgets are tight and more competitive than ever, NIH reminded research grantees that noncompliant applications can lead to denial, for reasons such as:
---
NIH Amendment to Reporting Publications in RPPR (April 10, 2015) (March/April RAP)
Awardees encouraged to electronically report any publications in the Research Performance Progress Report (RPPR) previously reported using paper 2590 process or as part of competing renewal application. (NOT-OD-15-090)
---
NIH Reminder: Biosketch Requirements Coming Soon (March/April RAP)
Remember, the modified biosketch format is required for applications submitted to NIH for due dates on or after May 25, 2015. 
Read more
.