You are here
Research Administrators' Network (RAN)
Research Administrators' Network (RAN)
Access RAN Live Stream During the Meeting
To view the Live Stream on the day of the event, go to http://orsp.umich.edu/ran-meeting-live-stream.
Access RAN Webcasts After Meeting
Some of our RAN meetings are available by webcast. If you would like to experience RAN after the meeting, please visit the Meeting Packet for that meeting, available below under References and Resources. If available, the links to the video links will appear within each Agenda.
Established in partnership with unit administrators to support Research Administrators at U-M, the Research Administrators' Network (RAN) meetings are meant to provide continuing education in the area of research administration and provide opportunities for unit administrators to interact with each other and leaders in central administration. Typical agendas for quarterly meetings include updates on current events in research at U-M and the presentation of an educational topic.
Scroll down to find links to meeting packets and videos of past RAN meetings!
Future Meetings
Upcoming 2018 RAN Meetings:
Date: Tuesday, May 15, 2018
Time: 2:00-3:30 PM (Awards ceremony immediately
following in Vandenberg Room)
Location: Michigan League Ballroom
Date: Thursday, October 18, 2018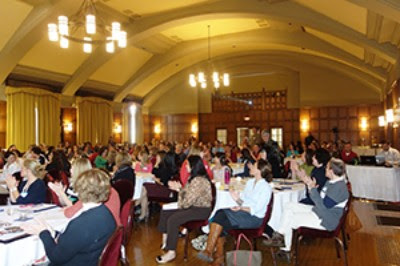 Photo by Sue Kelch
Time: 2:00-4:00 PM
Location: Michigan League Ballroom
Questions?
For questions about RAN, including ideas for future meetings, contact ran-plans@umich.edu.
If you have any questions about this page, the files, or the RAN webcasts, please contact Constance Colthorp, Communications Manager (const@umich.edu). Thank you!