You are here
NIH eRA Commons Registration
NIH eRA Commons Registration
eRA Commons is the National Institutes of Health's (NIH) online system necessary for managing proposals and awards. At the University of Michigan, ORSP staff are responsible for registering and maintaining U-M faculty/staff/student eRA Commons IDs used NIH eRA Commons. Use this U-M Google form to request/update an NIH eRA Commons account; to affiliate it with the University of Michigan, or to add or change roles (Principal Investigator, Postdoc, Scientist, Trainee T32, etc.).
*IMPORTANT: We want to save you time! Before you complete this form for a future/existing Commons ID, you MUST:
---
U-M NIH eRA Commons Request Form
Use this form to obtain a new Commons ID or to add/remove roles to an existing Commons ID. Completion should take 1-3 minutes. Questions? Contact orsp-nih-commons@umich.edu. If you cannot see the form below you can Open the Registration Form in a new window.
Federated Account Recommendation
Once you get to eRA Commons, we still encourage you to use the "Login with Federated Account" option for additional security. 
If you are unsure about which "Type of User" to select in the form below, refer to the eRA Commons User roles on the NIH website.
When you get to eRA Commons, select the University of Michigan. You'll be prompted to log in using your U-M two-factor authentication to then get access to Commons. No need to remember your eRA Commons User ID or Password.
Make sure your Commons password has not expired. Otherwise, you will not be able to link your Commons account to the U-M federated login.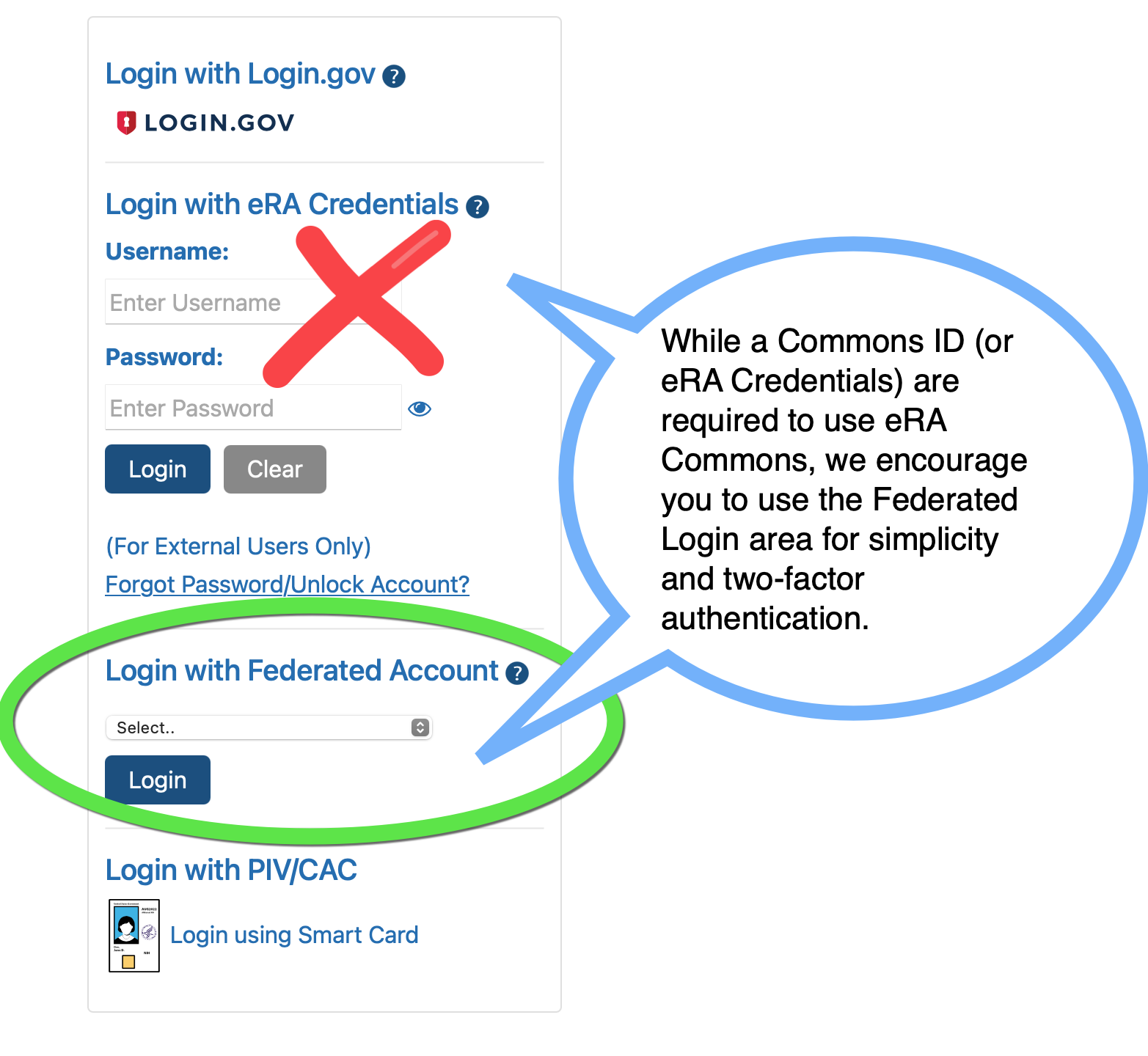 Questions?