You are here
Navigate: Budgeting Basics for Sponsored Projects
Navigate: Budgeting Basics for Sponsored Projects
Navigate: Budgeting Basics for Sponsored Projects
Dates/Times:
Day 1: Thursday, May 2, 2019
Time: 8:30 a.m. - 4:30 p.m.
Day 2: Monday, May 20, 2019
Time: 1:00 p.m. - 4:30 p.m.
Where: Wolverine Tower
The application form for Navigate: Budgeting Basics for Sponsored Projects is now available and due
April 19, 2019. 
Seats are limited to 20 participants.
Course fee: $150 per participant.

Target Audience
The Navigate: Budgeting Basics for Sponsored Projects course is recommended for newer research administrators:
with approximately one (1) year of on-the-job experience,
who have minimal experience working with budgets for sponsored research proposals, and
who are proficient using Microsoft Excel.
Course Content
Based on class demonstrations and modeling, participants will apply basic techniques to build their own budgets, each with increasingly more complex elements and attributes. Participants will engage in class walk-through demonstrations, discussion of budget-building and problem-solving strategies typical in the context of proposal submission, and then work through reinforcing budget development homework assignments.
The course will include "laboratory" assistance and in-class debrief discussion. By the end of this course, participants will master the building of three to four basic budgets for externally sponsored projects. They will also receive a collection of job aids and templates to use as a reference for building similar budgets in their own positions.
Additionally, instructors will demonstrate and help build participants' technical skill in the use of Excel and sponsored budget templates.
Training Schedule
Location: Wolverine Tower
Dates/Times:
Thursday, May 2, 2019
8:30 a.m. - 4:30 p.m.
Monday, May 20, 2019
1:00 p.m. - 4:30 p.m.
Application and Requirements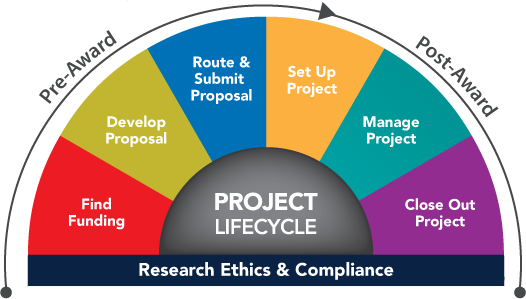 Attendees for this course will need to submit an application so the course design team members can evaluate readiness for participation in class discussions, budget-building exercises and homework. Attendance is mandatory at both sessions since full completion of the course includes demonstration, homework, and review. Customized support from instructors can be scheduled if needed. Completion of this course will require full submission of all homework assignments. The course schedule is as follows:
Prerequisites and Target Audience
Participants should have:
some exposure to general budgets for sponsored research in their current U-M positions,
approximately one year of on-the-job experience, and
proficiency using Microsoft Excel.
Note: Participants who have previously attended the Navigate: Fundamentals course have already covered the concepts and materials included in Navigate: Budgeting Basics for Sponsored Projects.
How to Apply
Submit a completed course application form by Friday, April 19, 2019.
There will be a limit of 20 participants.
Sessions will be held at Wolverine Tower.
 
Supervisor Requirements
Ensure the applicant/participant will be permitted time to attend all three instructor-led sessions.
Support the participant with tasks assigned between sessions, including in-person meetings as necessary.
Participate in training evaluations.
 
Selected Participant Requirements
Attend both instructor-led sessions.
Bring a fully-charged laptop computer to each day of class.
Complete all assignments.
Participate in program evaluations.
Selection Process
Applications will be reviewed by the Navigate Training and Design Teams to ensure completeness.
The Navigate Training and Design Teams will review applications and select participants.
Applicants will receive a confirmation email to let them know whether they have been selected.
Up to 20 participants will be selected to attend the Navigate: Budgeting Basics for Sponsored Projects course.
Course Fee
The course fee is $150 per participant and includes:
One full-day and one half-day, instructor-led sessions
Course materials
Refreshments will be served
Note: The fee is payable in advance using a shortcode.
Course Resources / Materials
Canvas will be used to store documents (PowerPoint, job aids, handouts, templates), hold discussion board, post homework materials/assignments (when applicable).