You are here
This page discusses U-M Office of Research (UMOR) cost-sharing. For information on cost-sharing in general, please see: Cost Sharing Requirements.) 
Overview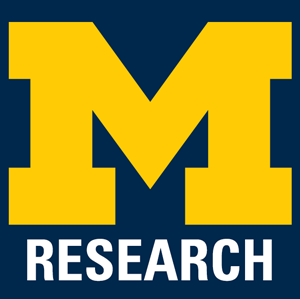 University of Michigan Office of Research (UMOR) funds are primarily used to meet sponsor requirements for cost sharing for necessary research equipment or facilities renovation. Graduate Student Research Assistant (GSRA) support will be also considered on a case-by-case basis for large center grants.
UMOR or ORSP can provide detailed information about University general practices in connection with cost sharing on sponsored projects.
UMOR principally assists in the acquisition of major equipment items or necessary renovation of facilities that are clearly beyond the capacity of units to handle. Most sponsors' cost sharing requirements should be met through salaries and fringe benefits provided by the applicant's unit and the U-M contribution of indirect costs applicable to those salaries and fringe benefits.
How does UMOR make decisions on requests for cost sharing?
Cost Sharing Amounts in Direct Costs
UMOR Provisions
Amounts
<  $10,000: 
Cost sharing up to $10,000 in total direct costs should normally be provided by the department or school/college.
Amounts
≥ $10,000: 

UMOR will consider, on a competitive basis, requests for cost sharing that exceed $10,000 in total direct costs. UMOR reviews requests for cost sharing with the appropriate ORSP project representative and the relevant research dean when necessary.

In reaching a decision, UMOR takes into account:

whether the cost sharing is required by the sponsor;
the unit contribution;
the potential impact on leveraging external support;
unit and institutional priorities.

Your action required: Email a cost sharing request form as soon as possible but at least one week in advance of proposal submission to ORSP.
FAQs
About $3 million in the Vice President's annual budget is specifically designated for cost-sharing. Most of the requests are for amounts in the range of $10,000 to $50,000. When requests for very large amounts of cost-sharing appear justifiable, the Vice President consults with the other executive officers to determine if other University funds can be made available for the requested purpose.
No. This is an often-heard misconception. The unit's cost-sharing is determined before the UMOR review takes place. Although the end result may be that the unit and UMOR each contribute the same amount toward the cost-sharing, matching is not automatic.
Posted on:
Thursday, November 1, 2018 - 13:14