You are here
Updated U-M processes for NIH's eRA Commons
Updated U-M processes for NIH's eRA Commons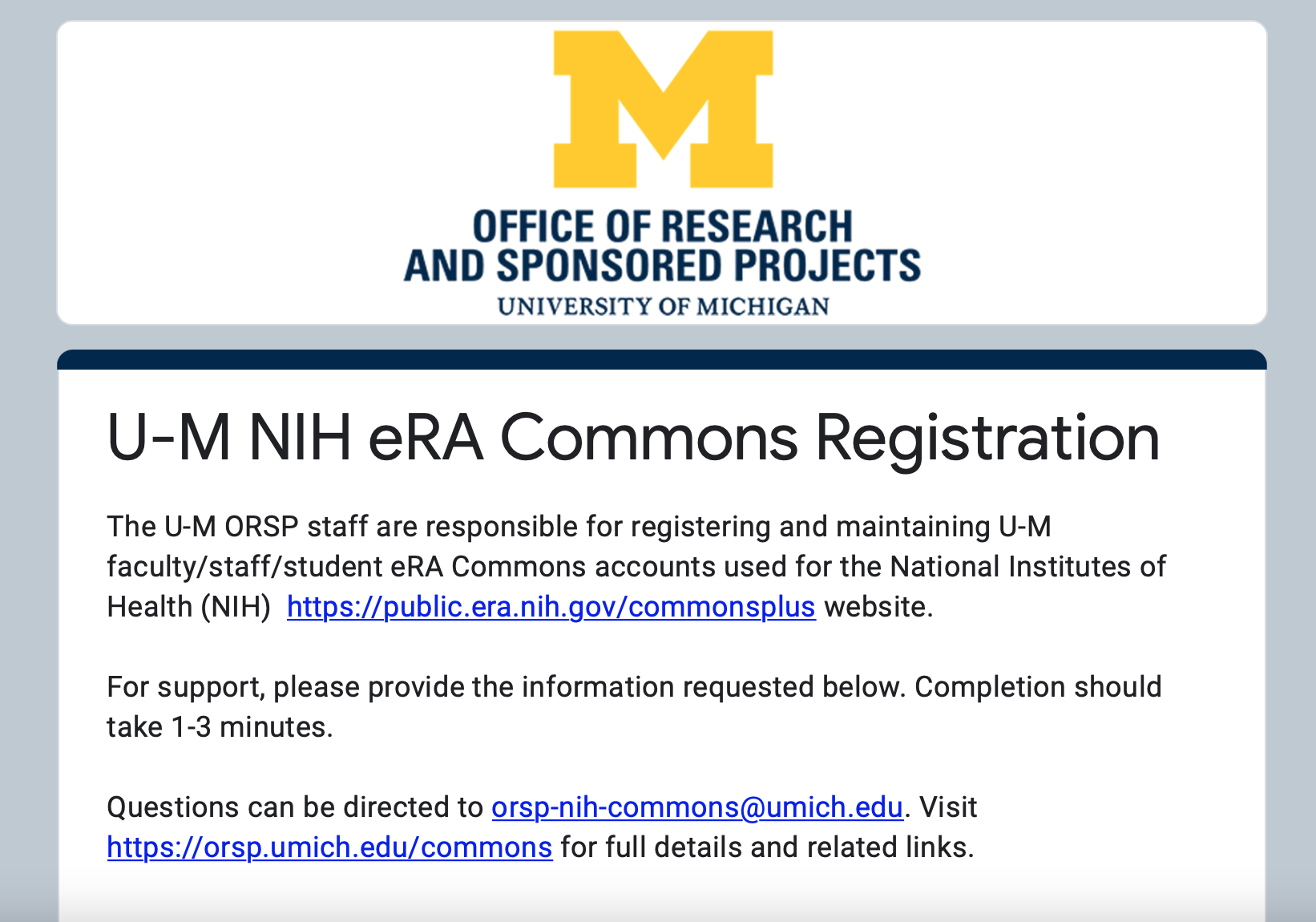 We have new and improved processes for NIH eRA Commons ID Request and ID Lookup.
Federated Account Recommendation
Remember that once you have arrived at the eRA Commons website, it's easiest and safest to use the Federated login option. It's easy and allows you to use your U-M credentials.
In the "Login with Federated Account" area select the University of Michigan. You'll be prompted to log in using your U-M two-factor authentication ("2FA")to then get access to Commons. No need to remember your eRA Commons User ID or Password. If you use this method, you do not need to use Login.gov! This method satisfies the 2FA requirement.
Make sure your Commons password has not expired. Otherwise, you will not be able to link your Commons account to the U-M federated login.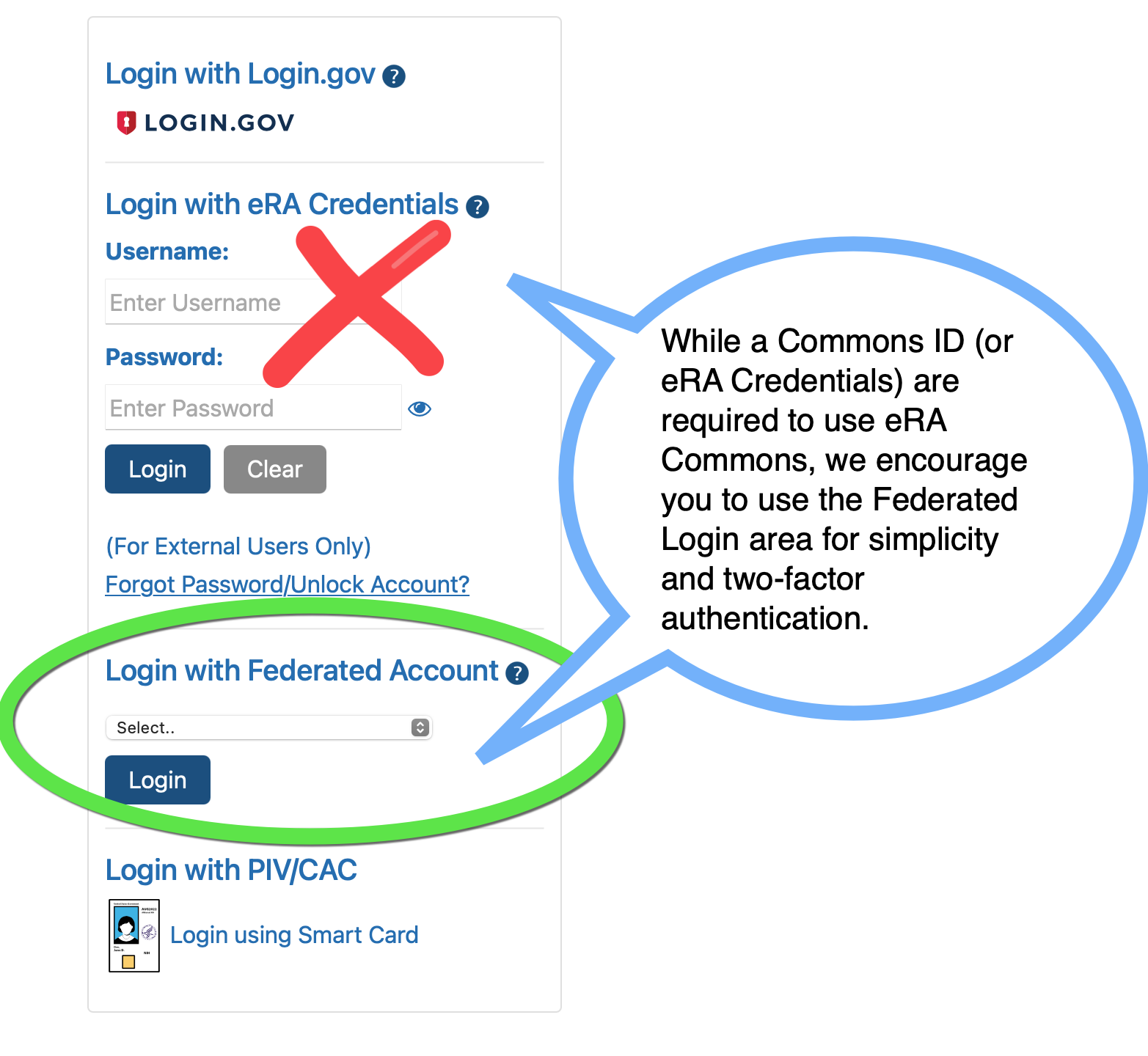 If you are unsure about which "Type of User" to select in the form below, refer to the eRA Commons User roles on the NIH website.
Acronyms used:
eRA: electronic Research Administration
NIH: National Institutes of Health
U-M: University of Michigan
Related Links on ORSP Website
Posted on:
Wednesday, March 2, 2022 - 13:43