You are here
Research Tools and Biomaterial Sharing Policies
Research Tools and Biomaterial Sharing Policies
Research tools are, in a sense, a by-product of a research effort when producing another deliverable. That resulting research tool can and must be shared, according to many sponsor requirements.
What are Research Tools and How Should They Be Treated?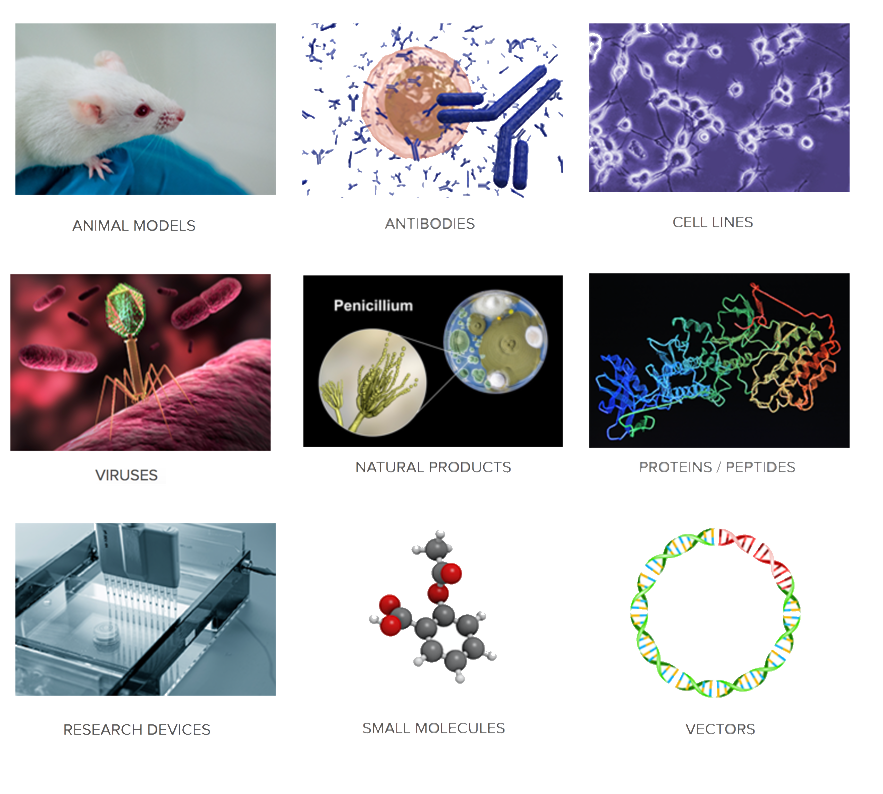 Research tools, also called research resources or research materials, are biological or other materials that are: 
primarily useful for research purposes, such as in data related to the elucidation of disease mechanisms or to drug discovery; 
by definition finished products that often do not require further development time and development costs in order to be utilized; or 
broadly enabling inventions, useful in developing multiple products in numerous disciplines, rather than a single project-specific or product-specific use.
Common examples of research tools include:
antibodies, peptides and engineered proteins
small molecules, antisense oligonucleotides
research reagents
expression plasmids and proteins derived from them
cell receptors
cell lines
animal models (e.g., knockout mice)
software, apps, surveys (questionaries), methods
What are a Project Team's Obligations with Research Tools?
Principal investigators and institutions that receive sponsored research funding are expected to disseminate research resources (research tools) broadly and in a timely manner. Failure to share these research tools can lead to unnecessarily redundant research and to delays in scientific innovation.
U-M Guidelines for Compliance
Under Tech Transfer policy and the terms of most funding agreements, researchers have an obligation to promptly disclose research tools to U-M Tech Transfer, whether a patent is being sought or not.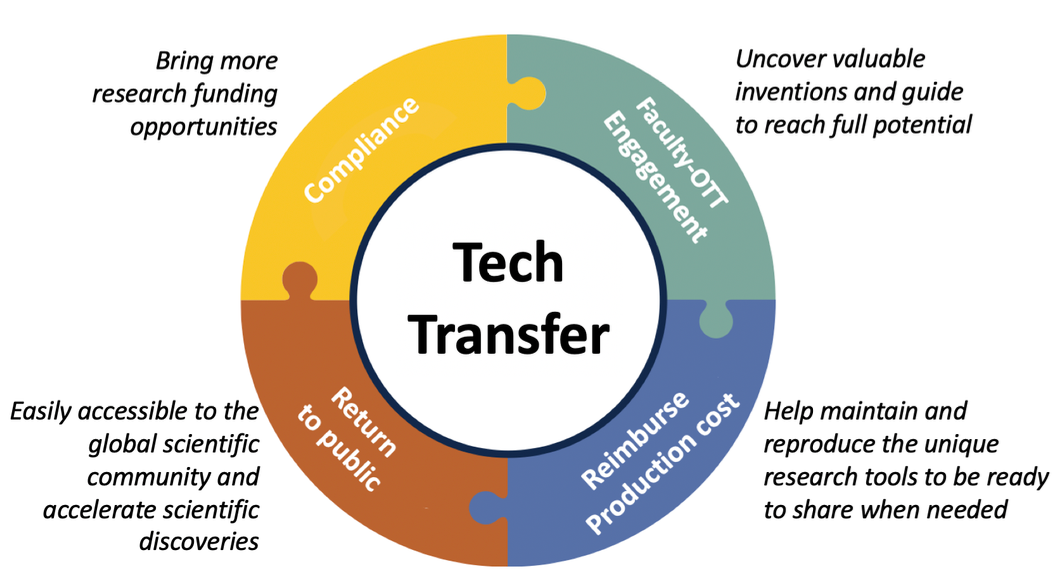 U-M Tech Transfer can help
Principal investigators can use U-M Tech Transfer's online invention disclosure form to submit or share their research tool. From there, U-M Tech Transfer can work with the investigator to add it to a Research Tool Portfolio and discuss a dissemination strategy. If you have questions or need further assistance, please call the Tech Transfer office at 734-763-0614.
Questions?