You are here
Andrea Anderson selected as new Executive Director, Sponsored Projects
Andrea Anderson selected as new Executive Director, Sponsored Projects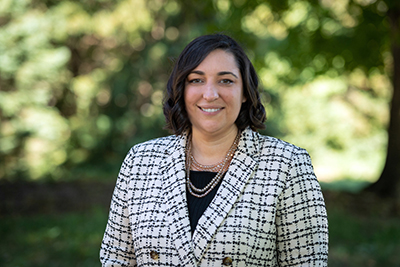 We are pleased to announce that effective November 1, 2023, 
Andrea Anderson will start as the new Executive Director, Sponsored Projects for the Office of Research and Sponsored Projects (ORSP).
Andrea will take on the newly expanded role and responsibilities, reporting to Shandra White, Assistant Vice President (AVP) for Research-Sponsored Projects. 
As a unit of the U-M's Office of the Vice President for Research (OVPR), ORSP is responsible for the U-M's sponsored project administration in the areas of pre-award, non-financial post-award, and contract negotiations. 
Since April 2020, Andrea has served as ORSP's Associate Director, directing a "team of teams" including the managers of multiple project representative teams; support staff; communications; training; business intelligence, and electronic research change management. She also served as Acting Director of ORSP during U-M's recent search for a new AVP to ensure a stable transition.
Prior to joining U-M, Andrea was the Executive Director for the University of North Texas Health Science Center's Office of Sponsored Programs, overseeing the central office handling pre-award, contract negotiations, post-award, and sponsored project accounting for the institution.
Andrea has extensive experience in change management and systems implementation having overseen large-scale changes at her prior institution. We are excited to have her leadership and experience in support of the overall strategy for ORSP.
Posted on:
Wednesday, November 1, 2023 - 16:43